MOUNTAINS OF INDIA - An initiative to promote Indian Himalaya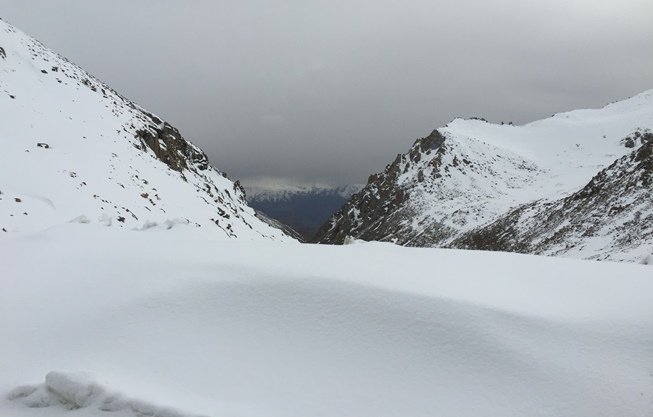 As the world Pandemic, COVID-19 restricted everyone from travelling and made most of the travel lovers to sit back in the home an experienced team of passionate mountaineers showing a drive to group mountaineers all over the world for a decent aim. This time it is not on the mountains but on the social media where the whole world gets connected during this Pandemic.
The Indian Himalayan Range has a special draw for adventure, nature, cultural and religious tourism. Our objective is to highlight the immense potential for Tourism in the Indian Himalaya and change global perception by calling attention to the fact that India is the custodian of 73% of a culturally diverse Himalayan range. The plan is to also to promote the numerous unclimbed peaks in the Indian Himalaya waiting to be explored. The promotional campaign will target both international and domestic adventure travellers and encourage them to experience the Indian Himalaya.
The objective is to draw world attention to the immense adventure tourism opportunities in Indian Himalaya through a World Record Attempt on social media. which will, support the families remotely located like guides, porters, shops, trek huts and homestays and also support financial development of a large number of individuals who rely upon mountains for their occupation. Also to build up the travel industry economy of the Nation following the "Vocal for Local" and "Aatma Nirbhar Bharat" of our honorable Prime Minister Shri Narendra Modi.
Mountains of India - a project for the promoting Indian Himalaya by Mr. Shekhar Babu Bachinepally (Tenzing Norgay National adventure awardee), Mr. Suresh Kumar Narayan and Mr. Ajeet Bajaj (Padms Shri awardee in adventure) and adventure lovers to advance the virgin peaks, adventure activities and potential of Indian Mountains. A moment to bring out the potential of Indian Mountains, mountaineering opportunity in the country has begun and it is going to happen through MOUNTAINEERING WORLD RECORD ATTEMPT on Facebook.
The world record attempt is to claim the title "Most Photos of People Mountaineering Uploaded to Facebook in One Hour" scheduled between 4.00 PM - 5.00 PM on August 15th 2020. It's an exclusive event for mountaineers. Any mountaineer who has his/her picture taken on mountains during training or expedition can participate in the event and post their photo between one-hour time frame on the dedicated Facebook page - Mountains of India to become a part of mountaineering world record.
Ministry of Tourism, Government of India supporting the promotion and campaign. Renowned mountaineering institutions and adventure groups like Himalayan Mountaineering Institution Darjeeling, Nehru Institute of Mountaineering, Adventure Tour Operators Association of India, and Transcend Adventures are part of the attempt. The event is Executed by Triumph Expedition an adventure establishment company.
It's a call for all the passionate mountaineers to join hands together for promoting the pride of Indian Mountains.
Mountains Our Pride!!
For more details contact Mr. Shekhar Babu (+91-9848124092) OR Mr Suresh Kumar (+91-98431 23665)