Trulyy India announces its union with The Bayan Group of Hotels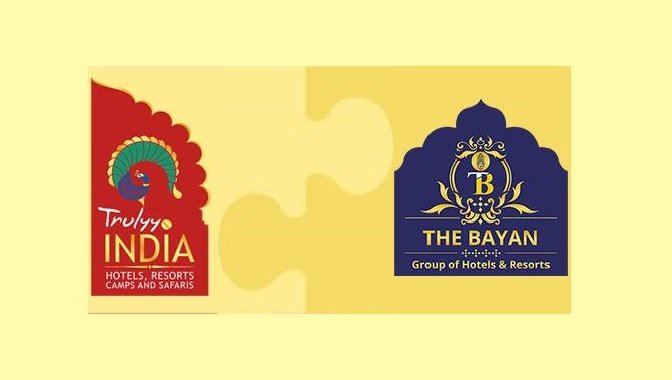 Trulyy India is a reputable company that works in collaboration with a group of hotels that are nestled in primitive locations with a touch of heritage hotels in architectural style and boutique resorts, announced its union with The Bayan Group of Hotels.
The association is to redefine a new level in the field of wellness & accommodation by adding 7 new jewels. And now onwards it will be Trulyy Bayan Hotels & Resorts to give you an unimaginable vacation experience with your near & dear ones.
Trulyy India are located in Jodhpur, Jaisalmer, Udaipur, Ranthambore and Kumbhalgarh.Also we offer a stay close to wildlife and nature in Sasan Gir, Bhimtal and Nainital.

The Bayan group is a chain of hotels and resorts established in the year 2004 under the chairmanship of Mr. Bhim Singh Chundawat with proven years of experience in the hotel industry. Nestled in the finest locations in the royal state of Rajasthan, the Bayan group of hotels & resorts is an ideal choice for globetrotters and business travelers.
With properties at Jaipur, Udaipur Kumbhagarh, the Bayan group aims to create a luxury accommodation for its guests to experience a regal stay. The elegant and contemporary architectures embellished with traditional artifacts are a true reflection of Rajasthan's elegance, luxury and charm. Promising the experience of five star splendors with the finest top-notch services, the hotel offers its guests an unexpected blissful stay. The rooms are specially crafted with all the premium amenities to create an unparalleled accommodation experience for its guests. Whether you are looking for a leisure hotel, a lavish meal to feast upon or to explore the beautiful sights and discovering the rich history of Jaipur, the Bayan hotel deals and offers are created to give you the best value and create memories that will last a lifetime.