AATO promoting ANDAMAN as an Exotic & Sustainable Destination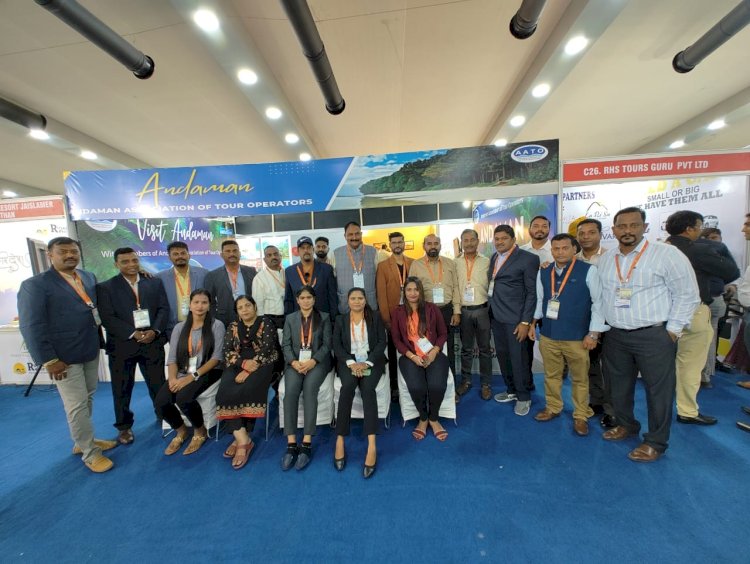 Andaman Association of Tour Operators (AATO) participates at IITM Bengaluru with its members led by the President Shri M. Vinod. AATO showcased the captivating beauty and tourism potential of the Andaman and Nicobar Islands and promoting Andaman as an exotic and sustainable destination.
IITM is a prominent platform that brings together travel and tourism stakeholders from across the globe, providing an opportunity to network, collaborate, and exchange ideas about the industry's latest trends and innovations. AATO had been participating in the event for the last consecutive five years. The three day event which started today witnessed a massive turnout of industry experts, tour operators, travel enthusiasts, and media representatives on the first day.
Speaking at the event, President M. Vinod expressed his gratitude for the opportunity to showcase Andaman's incredible potential on a national stage. He said, "We are thrilled to be a part of the IITM Tourism Show in Bangalore. The Andaman and Nicobar Islands hold tremendous promise for travellers seeking unforgettable experiences in a sustainable and responsible manner. Our association is committed to promoting eco-friendly tourism and preserving the natural beauty of the islands for generations to come."
The AATO booth at the event featured captivating visuals, interactive displays, and informative brochures, offering attendees a glimpse into the paradise that Andaman is known to be.
As a result of the delegation's efforts, the Andaman Association of Tour Operators received an overwhelming response from tour operators, travel agencies, and potential tourists expressing interest in exploring Andaman's unparalleled charm. Several fruitful partnerships were established during the event, which is expected to boost tourism in the islands and generate economic growth for the islands.
The members participating at the travel exhibition were - Orchid Travels; MINI India Holidays and Tours; Paradise Tours & Travels; Andaman Discover; Naveen Travel Make; Peace Andaman Tours & Travels; Andaman Inn Travels; Aquaya Hotels & Resorts; New Dream Destination; Andaman World Travel Pvt Ltd; Heer Holidays; Gita Tours & Travels and Discover Andaman.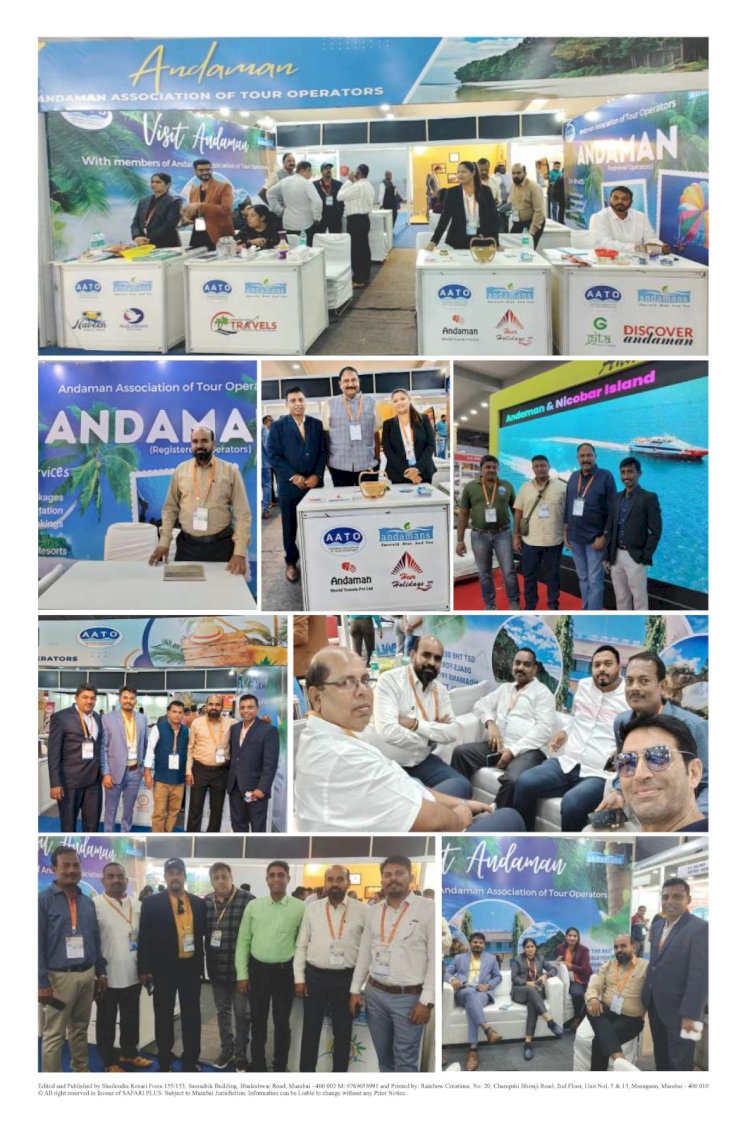 #SafariPlus #AATO #Andaman #NicobarIsland #PromoteTourism #AndamanIslands #IslandTourism #BeachHolidays #VYOM.One #IITM #TravelShow #TravelExpo