The Unexplored Ladakh by Ravine Trek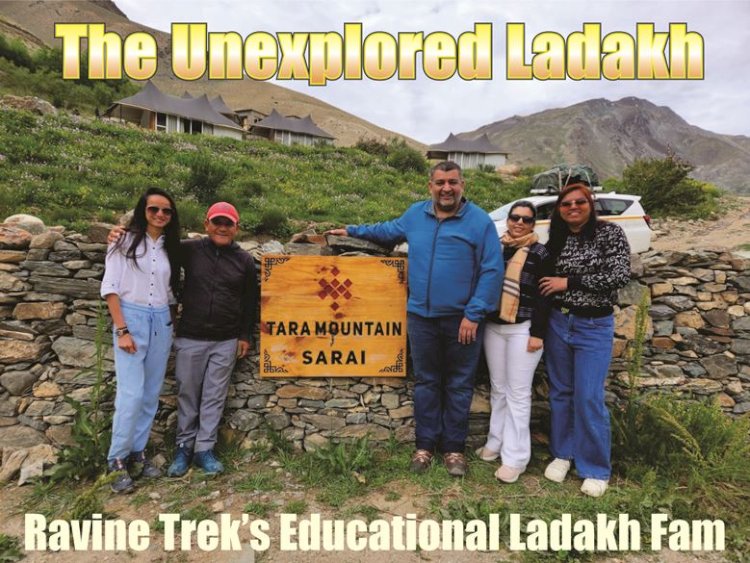 Ravine Trek took 10 Travel Advisors for the Educational Fam Trip to Ladakh from 21 to 28 July, 2023. The partners were taken through the raw beauty of Ladakh, which were open to visitors few years back.
Reflecting on the trip, Mr Kamlesh Lalan, Owner, Ravine Trek, said, "The places covered were - Sham Valley - Padum (Zanskar) via Neraak, Phuktal - Purne, Darcha - Atal Tunnel. We provided the exclusive accommodation in one of the most premium Resort in Leh - Ladakh Sarai, Local homstay in Padum & Most Exclusive & High Premium Glamping in Purne at Tara Mountain Sarai. This will enable them to create more new itinerary for their clients".
Participating in Ravine Educational FAM trips has several advantages for the Travel Advisors. Getting first-hand experience of a destination is not only fun, but it also makes it that much easier to recommend a place to your clients and to give them helpful tips along the way. Marketing opportunities, taking pictures and sharing them on their websites, social networks and other media to inspire wanderlust and build bookings are other reasons.
The Travel advisors who were part of this Fam trip had the opportunity to explore many different aspects of a location simultaneously, including site visits, viewing various hotel properties, and ultimately gaining a comprehensive and knowledgeable understanding of a location.