Assam - Tea Tourism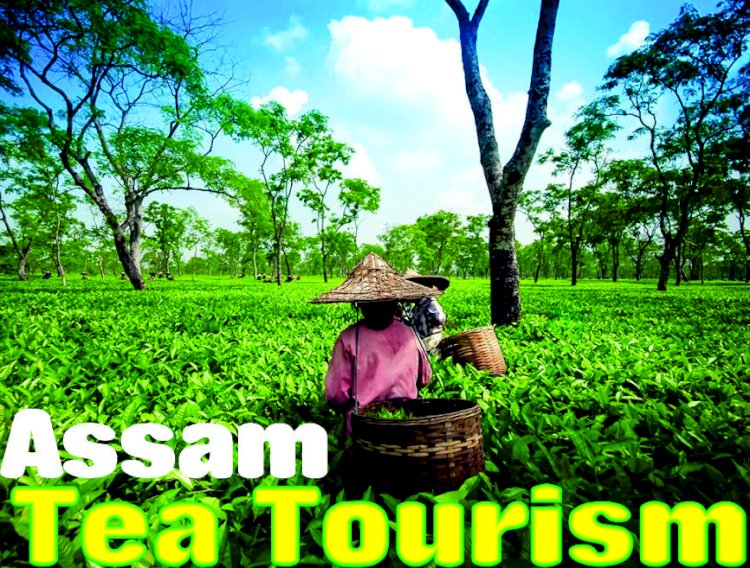 Tea is an integral part of the Indian identity, India being the largest tea producer and consumer in the world. The story of Chai in India started with British army officer Robert Bruce discovering tea growing naturally in a remote village in Upper Assam of the Singpho Tribal Community who were making tea and drinking it in their own traditional methods. The tea industry of India started with a few tea gardens in Upper Assam to the present almost 400 gardens across the state.

Many of these gardens are more than 100 years old and some of them still have the old wooden bungalows where the Tea planters used to stay. Some of these bungalows have been converted to boutique hotels and heritage stays where guests can relive the tea garden experience of the colonial era.
Spending a few days in such a tea bungalow in Assam in the midst of greenery and serenity enjoying your favourite cup of tea away from the hustle and bustle is an extremely relaxing and delightful experience. Some of these houses are known as 'Chang Bungalows' as they were built on stilts taking inspiration from houses of local tribes built on raised platforms. Most of the Tea Bungalows come with fire places, old wooden furniture like four poster beds and other colonial era charms.

Some of the noteworthy Tea Bungalows in Assam are
Tea Bungalows near Jorhat: Jorhat has an airport and is about 2 hrs drive from Kaziranga National Park. To name some beautiful and luxurious Tea Bungalow with stunning views - Kaziranga Golf Resort, Banyan Grove, Hoolock Heritage and Kaliabor Manor Resort.

Dibrugarh has a well connected airport and Tea Bungalows in Dibrugarh are Chowkidingee Heritage Chang Bungalow and Mancotta Heritage Chang Bungalow.
Wathai Tea Bungalow in Tinsukia is near Dibru Saikhowa National Park.


With the onset of monsoons, the tea gardens come alive with fresh new leaves and tea factories buzzing with action and filled with aroma. The guests can try their hands at plucking tea leaves and see how tea is manufactured in the tea factory. A session of tea tasting is a great way to learn about the different varieties and grades of tea. Guests can also indulge in local Assamese cuisine and try their hands in a cooking class. Other activities that can be availed are cycling around the garden, bird watching, picnic inside the garden, horse riding, visiting nearby villages and weaving centres etc.