The Byke Hospitality Strengthens Footprint In Maharashtra With The Byke Delotel In Mumbai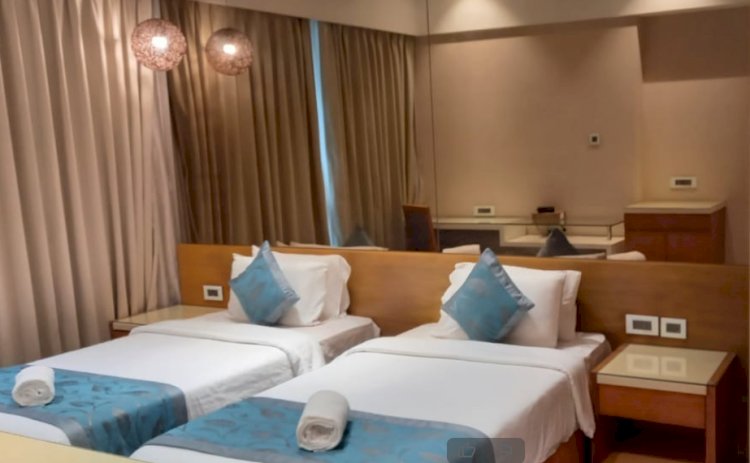 'The Byke Hospitality', one of India's fastest-growing hospitality brands has launched its 5th hotel in Maharashtra — The Byke Delotel in Borivali. It is a pure vegetarian business hotel situated in the Western Suburbs of Mumbai with a total of 40 rooms with a combination of Super Deluxe Twin Bed, King Bed and Premium Rooms. The Byke Hospitality brand currently boasts a portfolio of around 21 hotels across India. With a strong and steady rise in domestic tourism, this new addition will have a lot to offer to the travelers who are looking for luxury services at affordable prices.

As a business hotel, 'The Byke Delotel' will be focusing on catering to the corporate requirements of the guests including conferences, meetings and special corporate events in the near future. The experience will be heightened by comfortable accommodation and best in class hospitality combined with a culinary experience of delicious pure vegetarian global cuisine served at the on-site fine dining restaurant, Farm Fresh. The restaurant will offer a wholesome yet contemporary culinary experience by serving the best of both global and regional cuisine.

During the pandemic, safe and easy travel gained importance. Being situated in the Western Suburbs, The Byke Delotel boasts of the convenience of its connectivity. The hotel is a short drive from Chhatrapati Shivaji International Airport and at walking distance of Borivali Railway Station and the bus station. Such an easy commute is ideal to serve the corporate needs of travellers.

Mr. Anil Patodia – Chairman and Managing Director, The Byke Hospitality Ltd. said that, "The Byke Hospitality has always focused on catering to all the requirements of the customers and helped them to create innumerable happy memories. With the launch of our new hotel, 'The Byke Delotel' in Borivali we will fulfill business requirements of the travelers by providing them the ultimate experience at affordable prices."