H&M Services appointed as exclusive Sales partner for The Tattwaa Resort in Corbett, Uttarakhand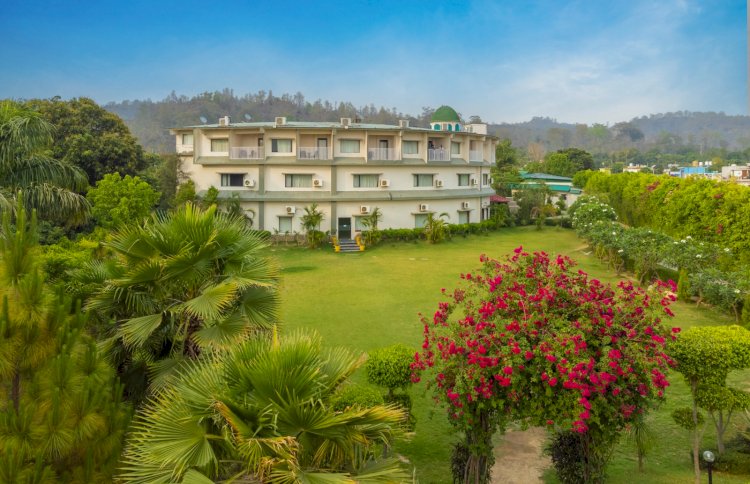 Hospitality & Marketing Services (H&M Services), a Hotel Sales and Marketing Company has been appointed as an exclusive Sales & Marketing Company to handle all the sales and marketing activity of "The Tattwaa Corbett spa and Resort", Corbett.
Talking about the property, Ms. Geeta Maheshwari, Owner, Hospitality & Marketing Services shared, "The addition of this property is part of our strategy to spread our wings in the current financial year. Uttarakhand has such abundance of cultural properties and we are extremely lucky to find this Gem and add in our existing portfolio. Nestled in the lap of the endlessly fascinating the oldest national park Jim Corbett National Park is The Tattwaa Corbett Spa & Resort. Our luxurious resort offers the entirety of the unique Corbett experience, imbibing from the 5 elements of the universe - Air, Earth, Fire, Water & Universe. These elements are the building blocks of Resort and our guest experience. This promise to give a perfect holiday experience. Moreover, this property has close proximity to Delhi/NCR, we expect to see the business flow from this part of the country on a higher pace, especially during the weekends." This also happens to be our 1st property in the state of Uttarakhand "DEV BHUMI".
The elegantly designed rooms and suites represent Earth, the drool-worthy delicacies represent Fire, the massive swimming pool and themed grounds represent Water, the fun and exciting activities in and around Corbett represent Air, and our warm hospitality represents the Universe.
The property is situated at the Dhela road and is spread across 7 acres of land surrounded by forest three sides, with a clear view of forest. The Tattwaa Corbett Spa & Resort houses some of the best accommodations in Jim Corbett. We offer 41 cosy living spaces across five categories - Standard Rooms, Jungle Cabana, Superior Rooms, Cottage Rooms and Suite along with 7 Ultra Luxury Rooms Each of these rooms and suites are fitted with a myriad of modern amenities and offer our guests a pleasant stay near Jim Corbett National Park. The resort offers a multi-cuisine restaurant that serves buffet and can accommodate 60 people indoor and another 20 in the adjoining open garden and a Barbeque- which serves Barbequed/grilled food and beverages and is situated near the swimming pool.
Apart from this there is facility for the corporate meetings and business groups it also has a conference hall spread across 4800 sq. Ft, which can easily accommodate a business conferences and seminars. Besides, the resort has beautifully landscaped gardens which can accommodate up to 800 guests, ideal for weddings, social gatherings etc.
For more info Email:geeta@hnmservices.in