India bags World Record in Mountaineering on Social Media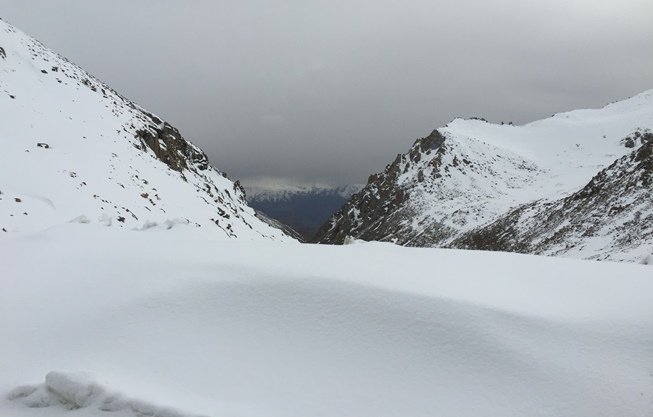 On 15th August 2020 while India celebrates 74th Independence Day, a team of passionate mountaineers under the platform Mountains of India created a world record for "Most Photos of People Mountaineering Uploaded to Facebook in One Hour". The world record attempt took place on digital platform created for dedicatedly promoting Indian Himalaya with name "Mountains of India".
As the name stands Mountains of India is the dedicated platform created completely for promoting the Indian Mountains. India is a land of scenic beauty surrounding majestic mountain ranges. The Indian Himalayan range has a special draw for adventure, nature, cultural and religious tourism. The objective is to highlight the immense potential for Tourism in the Indian Himalaya and change global perception by calling attention to the fact that India is the custodian of 73 percent of a culturally diverse Himalayan range.
The objective is to draw world attention to the immense adventure tourism opportunities in Indian Himalaya through a World Record Attempt on social media. which will, support the families remotely located like guides, porters, shops, trek huts and home stays and also support financial development of a large number of individuals who rely upon mountains for their occupation. Also, to build up the travel industry economy of the Nation following the "Vocal for Local" and "Aatma Nirbhar Bharat" of our honorable Prime Minister Narendra Modi
The world Record attempt gathered most number of mountaineers from all over the world to post their mountaineering picture on the Facebook platform and executed the cause of promoting the potential of Indian Himalaya to the world.
The attempt held on 15th August 2020 between 4.00PM to 5.00PM at Tamil Nadu Tourism Development Corporation (TTDC) Hall, Gandhipuram, Coimbatore by Mountains of India - a project for the promoting Indian Himalaya by Mr. Shekhar Babu Bachinepally (Tenzing Norgay National adventure awardee) of Transcend Adventures, Hyderabad Mr. Suresh Kumar Narayan of Triumph Expeditions, Coimbatore and Mr. Ajeet Bajaj (Padma Shri awardee in adventure) of Snow Leopard adventures, Delhi.
The complete project was support of Ministry of Tourism, Government of India through social media and providing back support. Renowned mountaineering institutes like Himalayan Mountaineering Institution – Darjeeling, Nehru Institute of Mountaineering – Uttarkashi, and Adventure Tour Operators Association of India (ATOAI).
For more details contact Mr. Shekhar Babu (+91-9848124092) OR Mr Suresh Kumar (+91-98431 23665)