Israel Ministry of Tourism conducts three-city roadshow in India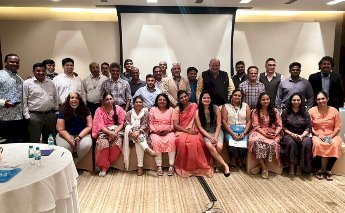 Israel Ministry of Tourism (IMOT) conducted its first roadshow in 2021 across three Indian cities to enhance commercial ties with the Indian travel trade fraternity that focused on outbound MICE travel. The roadshows were held in the cities of Chennai on December 6, Bengaluru on December 7, and Kolkata on December 9, 2021. The events commenced with a destination presentation which focused on key developments, tourism infrastructure in Israel as well as opening of new hotels and tourist attractions. Following the presentation was an interactive session between the Israel Tourism team and the travel partners, which concluded with light snacks. The Israeli delegation was led by Mr. Sammy Yahia, Director of Israel Ministry of Tourism, India & Philippines along with Judah Samuel, Director of Marketing, Israel Ministry of Tourism, India.
Speaking about the roadshows, Mr. Sammy Yahia, Director of Israel Ministry of Tourism – Israel & Philippines said, "The last two years have been extremely challenging for everyone, especially the tourism industry. With restricted number of flights and constant changes in travel policies, many Indian travellers chose domestic travels, similar to Israel. With borders opening for international travel, we are delighted to host our first roadshow since 2019. The aim was to have a concerted group of about 30 attendees in each city, with a focus on reviving interest in Israel as a destination, especially with the MICE segment. The presentation highlighted the upgrades that have been made to the tourism infrastructure in Israel, as well as new and exciting initiatives that have been implemented. It was heartwarming to meet our partners in each city and I am glad to see the enthusiastic response from the travel trade in marketing Israel to their corporate clients".