IT&CM CHINA AND CTW CHINA GOES VIRTUAL THIS 2020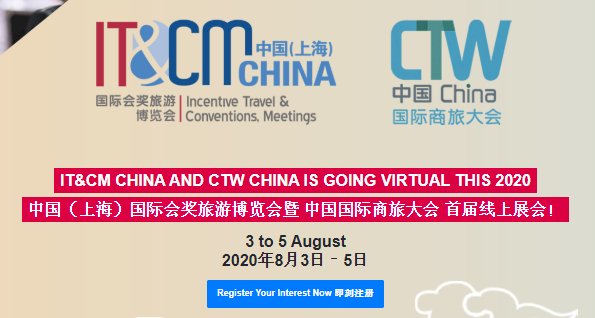 No Change To Dates: 3 to 5 August 2020
Despite the challenges of coming together physically this year, we're committed to keeping vital industry conversations, interactions and engagements alive. Keep these dates saved in your calendar and let's meet virtually from wherever you are in the world!
Stay Tuned For New 2020 Virtual Programme and Highlights By June
The event is staying true to its value proposition of delivering business, learning and networking opportunities between international and Chinese suppliers, buyers and industry professionals at large. Meetings, peer-sharing, and collaboration are more vital than ever before in leading this industry on its road to recovery. Details on how you can be a part of doing this virtually will be released by June.