Jammu & Kashmir Tourism reaches out to the Pune Travel Market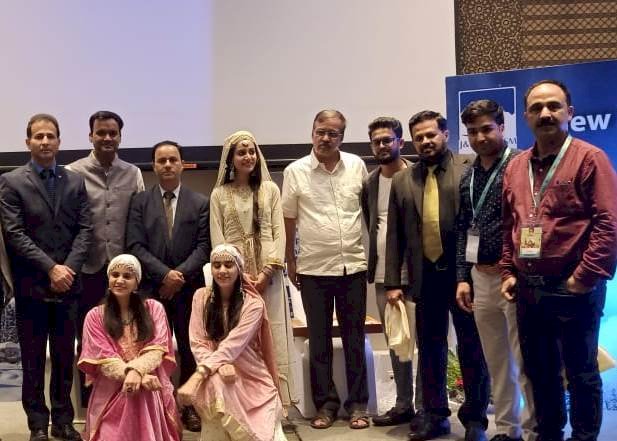 In an effort to reach out to the Travel and Tourism market of Pune, Jammu and Kashmir Tourism organized a grand event in which a large number of prominent tour operators and media persons of Pune participated. The event is aimed at showcasing the tourist attractions of the UT and inviting travellers to visit J&K. The event was held in Pune concurrently during the participation of Jammu & Kashmir Tourism in the 'India International Travel Mart'.
The event started with a press conference and interaction with the delegation of J&K Tourism. The delegation comprised of: Dr G. N. Itto - Director Tourism Kashmir; Mr Waseem Raja - Additional Secretary Tourism; Mr Vivekanand Rai - Director Tourism Jammu; Mr Bashir Ahmad Wani - Tourist Officer, J&K Tourism Mumbai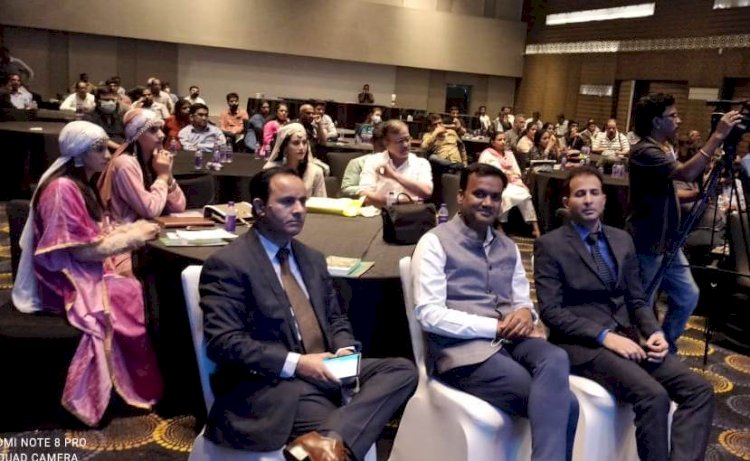 While briefing the audience, the Director Tourism Kashmir Dr G. N Itoo gave a detailed account of the activities undertaken by the Tourism in the last few months including the Iconic week celebrations. The Director of Tourism, Jammu, Mr Vivekanand Rai appraised the audience about the 75 offbeat destinations being developed by the Department and the new services and products of Tourism sector in the Jammu Division.
The presentation was focussed on off-beat destinations of Jammu and Kashmir which enthralled the audience.
Buoyed by the encouraging rush of tourists currently, the department has kick-started extensive winter tourism promotional campaigns across major cities of the country. After the second wave of covid 19, the department has intensified its promotional campaign and has organised several grand events recently which includes the week-long Iconic festivals which included the houseboat festival which was inaugurated by the Hon'ble Home Minister Sh Amit Shah. Besides the Department has taken several measures for revival of the tourism sector which have borne fruit as domestic tourist footfall has broken past records. Tourists are thronging places like Gulmarg, Srinagar, Pahalgam, Patnitop, Sanasar, Sonmarg and Doodhpathri.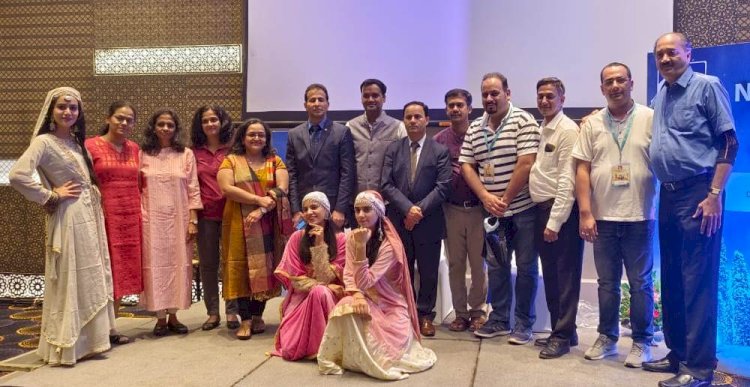 The department is emphasising on highlighting the 75 mesmerising lesser-known destinations which were recently launched by the Hon'ble Union Home Minister during his visit to the valley. The tourism department is focusing on Pune as a traditional market for J&K Tourism and the promotional campaign in Pune is aimed at inviting more and more travellers to visit J&K and enjoy not only the beauty but also the rich hospitality of the UT.