Pride Group of Hotels signs 'Pride Hotel Bhopal'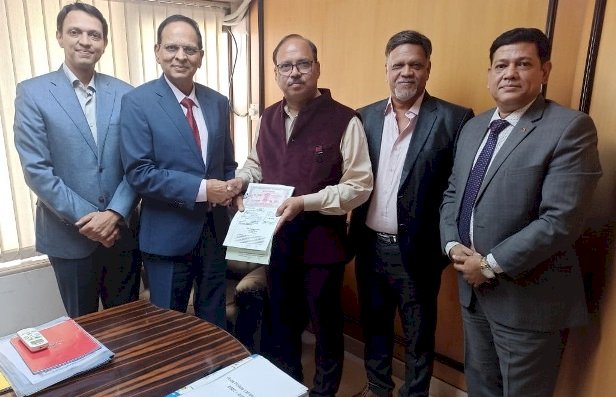 Pride Group of Hotels has announced the signing of 'Pride Hotel Bhopal'. Conveniently located in the heart of the city, the hotel is easily accessible to prominent tourist & leisure destinations, marketplaces, and commercial establishments. Pride Hotel Bhopal will encompass 75 rooms, 2 banquets, a multi-cuisine restaurant Café Pride, and a board room. The hotel will welcome guests from April 2022.
Announcing the signing, Atul Upadhyay, Vice President, Pride Group of Hotels said, "We are extremely delighted to expand our footprints in Bhopal, the capital city of Madhya Pradesh. The land, popularly referred to as the city of lakes enjoys preeminence among tourists for its rich heritage, architectural marvels, historical museums, and numerous picturesque locations. Recognized as a Smart City, Bhopal has witnessed lots of urbanization and has become an attractive investment hub. It would our pleasure to offer the signature Pride Hotel hospitality to our esteemed guests in Bhopal".
With its presence around 40 great locations, 4,000 rooms, 80 restaurants, 107 banquets, conference halls, thereby reinforcing itself as a one-stop destination for MICE. Currently, Pride Hotels operates and manages a chain of hotels under the brand name "Pride Plaza Hotel" an Indian Luxury Collection, "Pride Hotel" which are conveniently centrally located business hotels, "Pride Resorts" at mesmerizing destinations and Mid-Market segment hotels for every business "Pride Biznotels". Locations are prominently at: New Delhi, Kolkata, Ahmedabad, Pune, Nagpur, Bangalore, Chennai, Rajkot, Goa, Jaipur, Indore, Udaipur, Bharatpur, Mussoorie, Dapoli, Puri, Gangtok, Anand, Manjusar (Vadodara) Upcoming locations are: Alkapuri (Vadodara), Nainital, Jim Corbett, Jabalpur, Daman, Rishikesh, Aatapi, Surendranagar, Dwaraka, Bhavnagar, Bharuch, Agra, Somnath, Dehradun, Chandigarh, Neemrana, Rajkot, Bhopal & Haldwani.