Singapore Tourism Board appointed two new Area Director in India
Raymond Lim will head Delhi office and whereas Ms. Lim Si Ting will head Mumbai office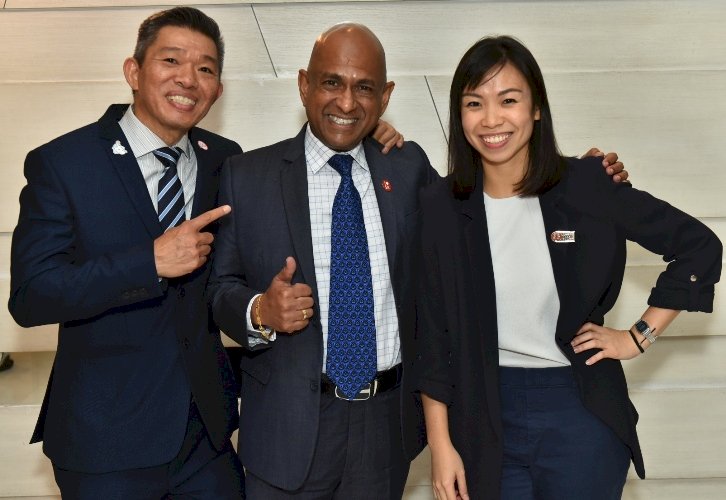 17 September 2019
The Singapore Tourism Board (STB) announced the appointment of two new Area Directors, India and South Asia with effect from 2nd September 2019. They will oversee the Board's destination promotion and marketing efforts to ensure that Singapore remains a top-of-mind leisure and business destination among Indian visitors. As part of his work, Raymond Lim assuming the role based in STB's New Delhi office which will be market lead for driving Meetings, Incentive, Conventions & Exhibition (MICE) travel, trade engagement and regional coverage of North and Eastern India. Ms. Lim Si Ting, based in Mumbai, that will be market lead for promoting Cruise holidays, non-travel trade partnerships and regional coverage for Western and South India.
On occasion of new leadership GB Srithar, STB's Regional Director, India, Middle East & South Asia said, "I am happy to welcome Raymond and Si Ting to our team here. They will spearhead our continuing efforts to grow India as an important visitor source market for Singapore. In the past few years, we have looked beyond travel trade partnerships to foray into innovative and effective consumer outreach initiatives to bring Singapore closer to the hearts and minds of the Indian travelers. Keeping in line with our trade engagement theme for the year 'Growing Connections, Achieving Together', the STB India leadership team looks forward to working with different partners to implement exciting destination promotion plans to entice more Indian travelers to Singapore."
Raymond Lim has been with the STB since 1997 and was previously the Area Director in Indonesia based in Jakarta. He said, "This is my fourth posting stint and I am very happy to be in an exciting market like India with a burgeoning outbound travel demand. I look forward to applying my experience and break new grounds. One of my key areas of focus is to grow the MICE market and consolidate India's position as a leading contributor of business travelers to Singapore."
Ms. Lim Si Ting, who has been in India for over a year in her previous role as Senior Manager, added that partnerships would be of great importance for STB. She said, "I'm looking forward to taking up new challenges and to promote Destination Singapore to the Indian visitors. In the last year that I have been here and through interactions with stakeholders, it is heartening to know that Singapore continues to be a destination of choice for both leisure and cruise. We want to continue to boost this while constantly innovating and challenging ourselves to perform better than before."
The STB has been at the forefront of some interesting brand collaborations and partnerships as a part of its tourism promotion strategy in India.