'Visit Saint Petersburg' Roadshow in India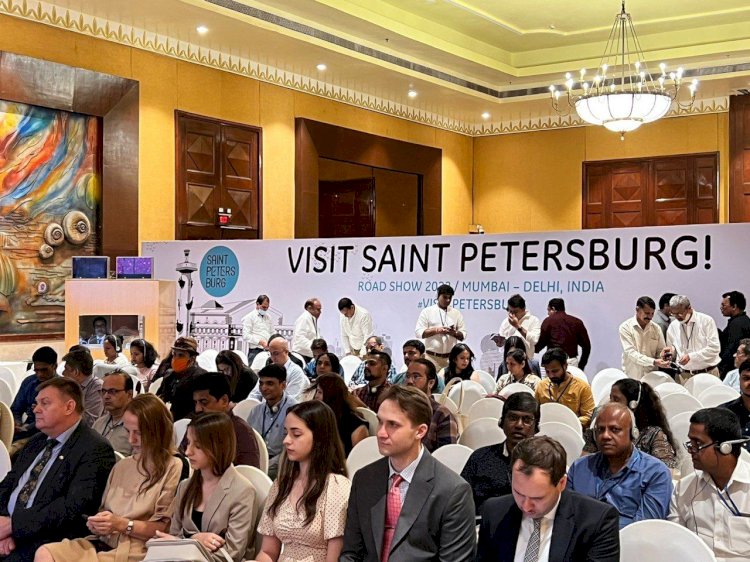 The roadshow "Welcome to St. Petersburg!" was held, bringing together a delegation of leading DMCs and hotels of Russia's St. Petersburg. The event aimed to present the numerous possibilities of St. Petersburg as a multifaceted travel destination for Indian travelers.
A welcome speech was given by the Consul general of the Russian Federation in Mumbai H.E. Alexey SUROVTSEV. He outlined the special connections between the cities of St. Petersburg and Mumbai: "I am happy to welcome all of you at the first event of Roadshow, In the year of 75th anniversary of Russia and India's diplomatic relations! Today, in these constantly changing times, we value true partnerships and India is definitely one of the major partners for Russia. So, let's develop our close ties also in tourism exchange. Indian travelers are as warmly welcome now as they have been before!"
Mr. Prashant Chaudhary, the official partner of Visit Saint Petersburg in India further elaborated, " This year marks 55 years of relations between sister cities Mumbai and Saint Petersburg. We are aiming to promote St. Petersburg as an year round destination in the Indian market as its worth exploring its beautiful winter season. St. Petersburg offers to be an ideal destination not just for MICE, family groups and leisure travellers but also for India's ever-growing wedding destination market and film shoots."
St. Petersburg is open and ready to welcome Indian tourists, with direct flights to Russia and payment mechanisms both for travel professionals and tourists. There is a plan to open direct flights to St. Petersburg. In addition to tour operators from St. Petersburg, officials are planning to take part in the presentation - representatives of the Embassy and Consular department of the Russian Federation in India.
The series of events of the Committee for Tourism Development of St. Petersburg in September-November this year includes the promotion of the city as a tourist destination in the markets of India, Vietnam, the United Arab Emirates and Saudi Arabia.
For more information - Official travel web-portal of Saint Petersburg: www.visit-petersburg.ru/en