VYOM.One stand in IITM Bangalore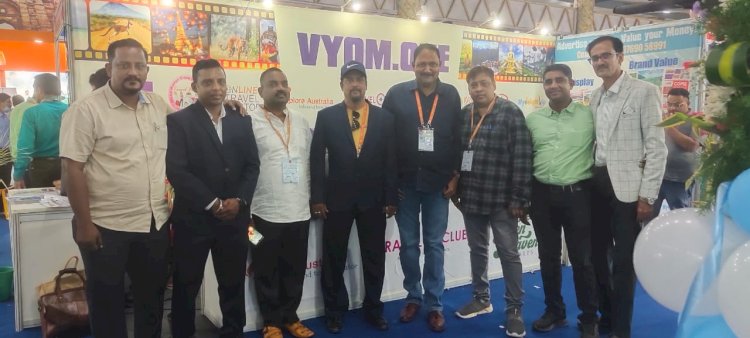 Our Associate Partner @ VYOM.One - Xplore Australia; Traveloclue; Delight Hotels Pvt. Ltd ; Mydelighttrip Pvt. Ltd; The Green Heaven Resort, Karhandla, Umred; Kashmir Tours & Travels.
Why choose a banner to Brand your product in the Indian Travel Market?
VYOM.One offers comprehensive Media, Branding, Marketing and Promotion solutions.
'Vyom' a Sanskrit word meaning universe or sky, is what we do at VYOM.One open up the sky's limit for your company. One strives to provide your business unlimited potential. We serve as a corporation that represents brands, markets, and promotes products in the Indian market. We are aware of the significance of foreign operations expansion for many firms. We assist firms seeking to build a global presence, as a global representation company. With a team of association management experts, we contribute local insights to our clients' global strategy.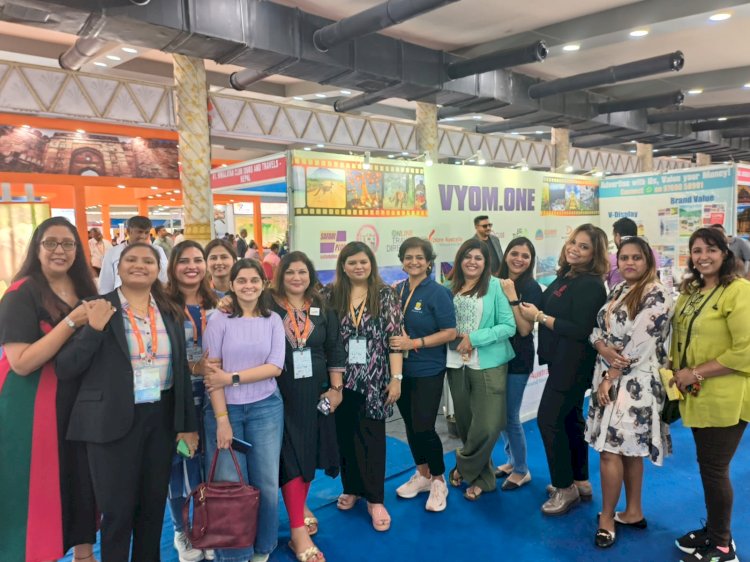 Xplore Australia - A Inbound Tour Operator (DMC) based in Sydney, Australia, also having branch office in India. The company was established in 2014 through the vast know-how of its founders, tourism professionals with over 10 years of experience in the inbound travel industry. The company is large enough to provide best deals and service to agents and yet small enough to understand that every agency is unique and needs a tailored approach.
Ms Jina Parikh, Managing Director, Xplore Australia E: Sales@Xploreaustralia.Com
Traveloclue - Founded by Ms. Urvashi Panchal, is a trusted and recognized Travel and Hospitality management company in India since 2014. With over 12+ years existing in this industry as a family business and it is associated with travel media and few other travel associations. Traveloclue majorly works in Villa renting, DMC Representative for Dubai, Singapore, Malaysia, Thailand, Bali for both B2B and Corporate.
Ms. Urvashi Panchal | Email id : info@traveloclue.com
Delight Hotels Pvt. Ltd - Established in 2010, is an established chain of 14 properties in Eastern Himalayas region of India - Siliguri | Kalimpong | Dooars-Lataguri | Martam | Gangtok | Lachung | Lachen | Pelling. The Delight Hotels are widely popular and budget friendly hotel in this region. The property are centrally loca
ted in the cities with the proximity distance to market and excursions, allowing guests to experience nature in its purity. The well trained staff committed to make your stay memorable.
Mydelighttrip Pvt. Ltd. - A B2B Tour Company specialises in the destinations - Sikkim - Darjeeling; Northeast - Assam, Meghalaya & Arunachal, Tripura; Andaman; Kolkata with Sundarban; Odisha; Bhutan. The company promises the best rates and services for their hotels and packages.
Mr. Arup Sarkar | Email to sales@teamdelight.co.in | web: www.delighthotels.in | www.mydelighttrip.in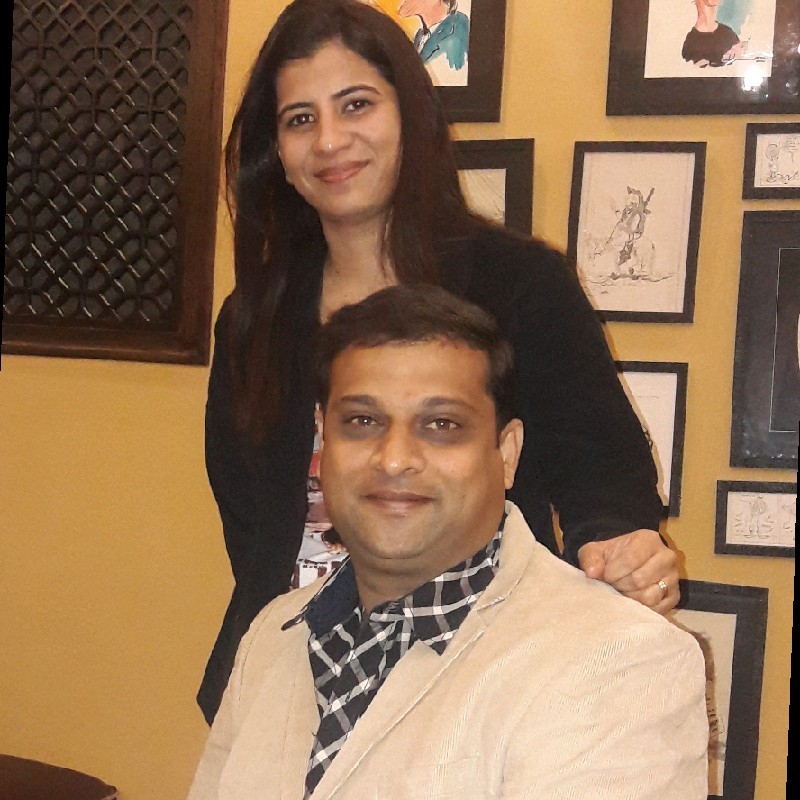 The Green Heaven Resort, Karhandla, Umred - A Multicuisine Star Property Resort with 8 Indonesian Wooden Cottages. It offers full service spa & several indoor & outdoor activities. Featuring large windows, the air-conditioned 10 rooms, 2 suites, Multiple dining options, outdoor swimming pool with jacuzzi and pool bar. A big lavish green lawn for wedding ceremonies and other events. Airport pick-up & drop facility available on chargeable basis. Indian & Mediterranean dishes are served at sales restaurant, while pyramisa offers Indian & Chinese food. Most popular complimentary wifi available, doorstep pick-up & drop for wildlife Safari, fitness center, Distance: Nagpur 50km (60 min drive).
Mr. Sagar Pitale | Email: thegreenheavenresort16@gmail.com
Kashmir Tours & Travels - B2B and is DMC for Kashmir and Leh - Ladakh. The travel company does FIT, Group and Kitchen Group and also Jain Kitchen with Maharaj on board. The company is run by a group of well-qualified professionals are have ground handling staff based in Srinagar. Since, past 10 years serving to the client with the dedicated staff that will assure your memorable stay and holidays in the region. They have friendly staff and have good local knowledge. Mr. Paankaj Shah | Email: Sales.kashmirtoursandtravels@gmail.com | info@kashmirtoursandtravels.in.
Safari Plus - For more than two decades, Shailendra Publication has been conveying beautiful stories from around the world, with all the Indian touch through Safari Plus Magazine. With
an ever-evolving digital presence and well over 100 issues of our bi-monthly travel magazine, we've inspired travellers from India and beyond.
Mr. Shailendra Kesari | Email: shailendra@safariplus.co.in
OnlineTravelDirectory.co.in - OnlineTravelDirectory.co.in is your Global Connect to Travel Industry. After the success in TRAVEL DIRECTORY (Since 2006) Book & CD, Shailendra Publication brings you the online portal for ON-TIME Data. With more than 30 categories you can direct connect to Travel Fraternity.
Travel Heels - A first of its kind networking group for the women in Travel and Hospitality Industry. It is the open group on facebook and B2B connect on whatsapp. The group is founded by Ms. Parul Kesari, Editor-in-Chief, Safari Plus with a vision to unite and give a platform to women in travel community and connect with the like minded women colleagues. Become the part of the growing group connect with
Ms. Parul Kesari - parul@safariplus.co.in https://www.facebook.com/TravelHeels