Leela Palaces, Hotels & Resorts appoints Ms. Anjali Mehra as Vice President Marketing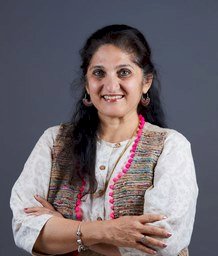 The Leela Palaces, Hotels and Resorts appoints Ms. Anjali Mehra as Vice President Marketing. Anjali brings with her over two decades of rich and varied experience in hospitality Brand Marketing and Communications.
She started her career in aviation and then spearheaded the Marketing and Communications strategies for Starwood Hotels and its brands in India, Maldives, Bangladesh, Sri Lanka, Nepal and Bhutan from 2009 to 2015. She then moved to Dubai as Regional Director Communications, Africa, from 2015-2017, where she was tasked with defining and executing communication strategies for Starwood Hotels in some very dynamic markets across Africa & Indian Ocean.
Prior to joining The Leela, Anjali was the Senior Director Communications Middle East and Africa, Marriott International, a role she assumed post the merger of Starwood Hotels with Marriott International. She has also worked with other well-known hospitality brands including Hilton and Taj Hotels.
"I am delighted to welcome Anjali as a key member of my leadership team," said Anuraag Bhatnagar Chief Operating Officer, The Leela Palaces, Hotels and Resorts." "Anjali brings with her exceptional domain expertise as well as regional insights that will enable us to create and implement innovative strategies that will further elevate and enhance the positioning of the brand, steering us into the next phase of our growth and success."
In her role, Anjali will provide strategic counsel to the company's senior executive leadership team and be responsible for developing and implementing a comprehensive and integrated Marketing and Communication roadmap and an ongoing strategy to strengthen the positioning of The Leela brand as an embodiment of true Indian luxury.