The Fern Hotels & Resorts launches The Fern Bambora Fort, Bambora-Udaipur, Rajasthan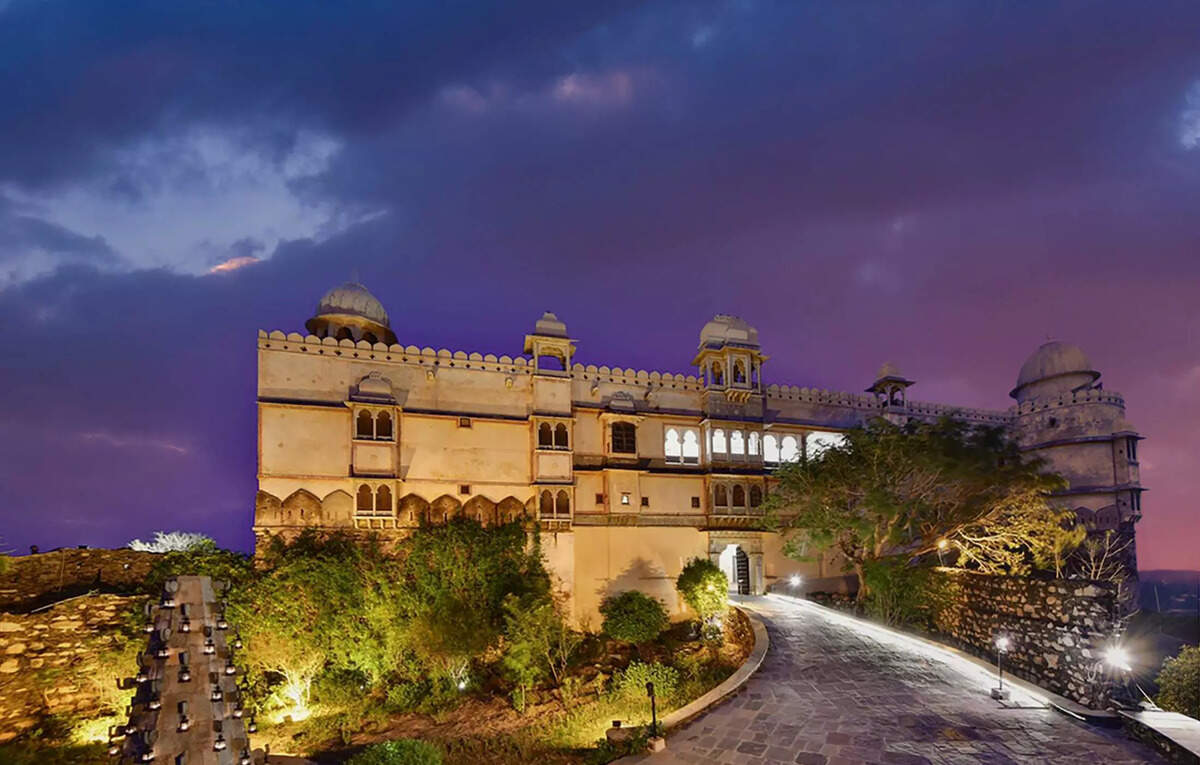 The Fern Hotels & Resorts, announces the launch of The Fern Bambora Fort, Bambora-Udaipur, its first fort resort. This is the 13th hotel owned by the firm in Rajasthan. The fort provides its visitors with a lovely and magical backdrop as it is tucked away in the breathtakingly untamed terrain of Bambora village. The Maharana Pratap Airport, Ranapratap Railway Station in Udaipur, and Chittaurgarh Junction Railway Station are all accessible from the resort.
The Fern Bambora Fort, Bambora-Udaipur offers an exceptional stay experience with 32 regency-fashioned well-appointed rooms and suites. All rooms are fully air-conditioned, with Wi-Fi connectivity, LED TVs, and eco-friendly bathroom amenities. The resort also features a swimming pool, an in-house bakery, lush lawns, children's play area, spacious banquets and meeting rooms. 1711 AD Lounge, the lobby-level restaurant serves authentic Rajasthani and multicuisine options in similarly matched regal decor. The menu features the finest foods from the nobles' kitchens as well as a selection of mocktails from the beverage card. The Sheesh Bar offers an extensive selection of finger foods, alcohol and Cuban cigars, and gives guests the opportunity to experience soothing music and immerse themselves in the majestic ambiance created for the Maharajas. The resort is also pet-friendly and welcomes guests with their small pets.


Expressing his happiness at the opening, Suhail Kannampilly, Managing Director, The Fern Hotels & Resorts, said, "We are thrilled to announce the launch of The Fern Bambora Fort in this beautiful location in Udaipur. The resort is a perfect amalgamation of luxury and leisure. The mesmerizing destination, renowned for its beautiful Rajasthani ancient architecture, lakes and lavish palaces attracts tourists from all over the world. Through the introduction of this splendid retreat, we further strengthen our hotel presence in Rajasthan, while remaining committed to our initiative of providing our guests with a sustainable and eco-conscious environment."

Announcing the launch, Mohit Sharad, Associate Vice President - Sales & Marketing (North & East India), The Fern Hotels and Resorts, said, "With the launch of The Fern Bambora Fort, Bambora-Udaipur, we celebrate a significant milestone in this vibrant region. As a prominent market for our growing brand, the property captures the essence of Rajasthan, offering guests an extraordinary blend of historical opulence and luxurious experiences. We look forward to welcoming our guests here, offering them a seamless blend of comfort, elegance and an array of delightful amenities, guaranteeing an unparalleled hospitality experience at our new property."


LOCATION: The resort is 40 km from Maharana Pratap Airport, 50 km from Udaipur Ranapratap Railway Station, 95 km from Chittaurgarh Junction Railway Station and 38 km from Jaisamand Lake.
ADDRESS: Bambora, Udaipur 313 706, Rajasthan
T: +91 87802 84069 | +91 70690 39304 | +91 70690 39308
E: info.fr.bambora@fernhotels.com

#SafariPlus #TheFernHotelsnResorts #Rajasthan #Udaipur #forthotel #TheFern #hospitalityNews #HotelNews #BamboraFort