The first ever Punjab Tourism Summit and Travel Mart from September 11-13 in Mohali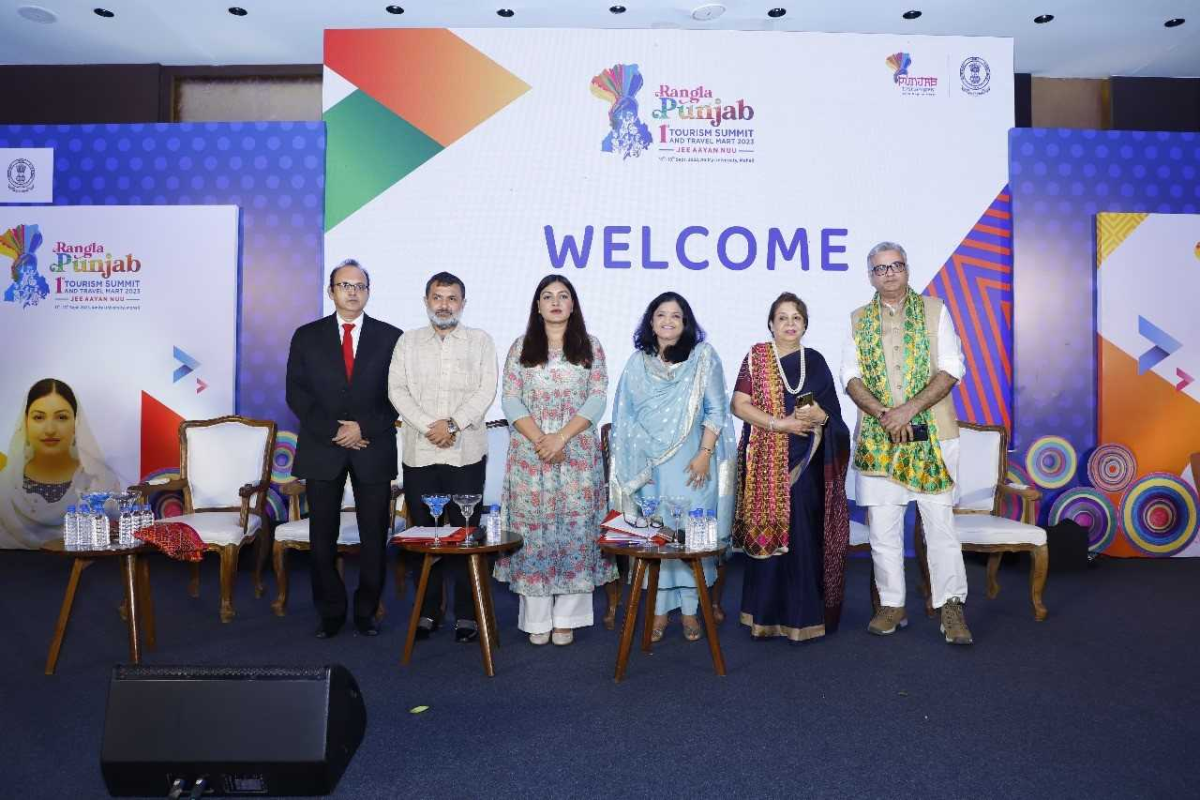 The Punjab Government announced a host of strategic initiatives to launch the first ever Punjab Tourism Summit and Travel Mart which will be held in Mohali from September 11-13 to position the state as the most preferred destination for tourism encompassing its rich heritage, traditions, art forms, and customs.
The Punjab Travel Mart aims to bring the country's forward looking tourism professionals to Punjab and catapult the state as a top tourist destination. The event will also see participation of foreign and domestic tour operators, DMCs, DMOs, travel trade media, travel influencers, hotel operators, B&B and farm stays owners, tourism boards, etc.
Five cities - Amritsar, Roopnagar, Ludhiana, Patiala, and Fatehgarh Sahib have emerged as top draws for foreign tourists and the Department of Tourism is now on a fast track to bring the state to the forefront of Indian tourism and be a leading international tourist destination by 2030.
The announcement was made in Mumbai roadshow in the presence of Chief Guest Ms. Anmol Gagan Mann, Minister of Tourism and Cultural Affairs, Investment Promotion, Punjab, and Guest of Honour Ms. Rakhee Gupta Bhandari, IAS Principal Secretary Tourism and Cultural Affairs.
In the keynote address, the Honorable Tourism Minister, Ms. Anmol Gagan Mann said, "The Punjab Government, led by Hon. Chief Minister Shri Bhagwant Mann, is working relentlessly to promote tourism in the state that would increase footfall from both international and domestic sectors. This in turn will provide maximum employment opportunities for women and youth. To achieve this, the government has launched a host of initiatives like Invest Punjab, fiscal incentives on tourism in Industrial Policy 2022, Introduction of Wellness Policy, Revision of Eco Tourism and Culture Policy, and Implementation of Adventure Tourism & Water Tourism Policy, etc. We strongly believe all the initiatives in cohesion will enhance the image of the state in terms of ease of doing business and bring in more tourists both national and international."
Commenting on the initiatives undertaken by the Government of Punjab, Ms. Rakhee Gupta Bhandari, Principal Secretary Tourism and Cultural Affairs, Govt of Punjab said that two initiatives that are very close to the heart of the government are wellness and women in tourism. Expanding on this, she added, "Punjab is also seeking to establish itself as a hub for wellness. with yoga and meditation retreats, offering serene environments and expert instructors to guide participants through these practices. The state has many locations with peaceful surroundings, such as near riverbanks or amidst rural landscapes. Punjab's rich cultural heritage can be integrated into wellness experiences. Traditional Punjabi cuisine, music, dance, and arts can be part of the wellness journey, enhancing the overall sense of rejuvenation. Empowering and involving women in the tourism industry will have a positive impact on both the industry and the overall socio-economic development of Punjab. The government aims to provide training and skill development programs for women interested in various roles within the tourism sector, including hospitality, tour guiding, customer service, and event management. It also seeks to encourage and support women entrepreneurs to start their own tourism-related businesses, such as boutique hotels, homestays, handicraft shops, and women-led travel agencies by offering financial assistance, mentorship, and business development resources."
The primary objective of Invest Punjab is to become a one-stop office for investment promotion, regulatory clearances, investment facilities, and after care. This has played a key role in Punjab being featured among the top states in the Ease of Doing Business in India in 2022.
In terms of the state as a film shooting venue, Invest Punjab has given permission to 90 films so far. Aimed at bringing in transparency and efficiency to the process, the portal has ensured that the entire process from application to payment of fees is online and seamless, all within 15 days.
The fiscal incentives on tourism in Industrial Policy 2022 offers benefits to hotels that have twenty or more rooms, subject to fulfillment of Punjab Urban Planning and Development Building Rules, 2021, units for Meetings, Conferences and Exhibitions (MICE), which are basically hotels with facilities for a large group to hold meetings and includes at least one Convention Hall or Exhibition Hall, and media and entertainment that are specially created for tourists like amusement parks, adventure parks, tourism parks, any special theme parks, or infrastructure related to the promotion of cinematic tourism.
The new fiscal incentives on tourism in Industrial Policy 2022 are focused on encouraging entities to invest in eco-tourism units /farm stays/home stays and tented accommodation; camping units/caravan tourism, adventure /water tourism projects, heritage hotels, and film Production/ cinematography. The Government of Punjab has also rolled out lucrative fiscal incentives on tourism in the Industrial Policy 2022 that aims to boost the service sector.
Punjab Tourism's focus in the coming years will be on adventure and water tourism, wellness tourism and agri/ eco-tourism with heightened emphasis on the development of home and farm stays in rural areas. The government is also keen to enhance the role of women in tourism as this leads to their empowerment, thereby improving quality of life and livelihood.