India Tourism, Mumbai will have an VR experience Zone in OTM 2020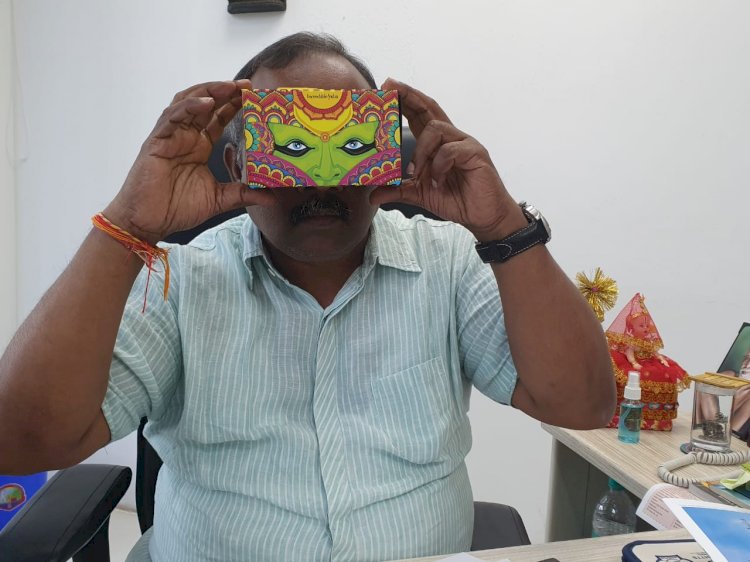 In partnership with Ministry of Tourism, for its internationally acclaimed tourism campaign -- Incredible India!, Google Arts & Culture has brought out, online, a series of compelling visuals, that will give the user an immersive experience of India's spectacular heritage, festivity, spirituality and adventure, at g.co/incredibleindia .

The highlight of the partnership is a 360 video that takes users on a journey to some of the most iconic destinations in India. From the breathtaking view from the Qutub Minar, to a close view of the Guru Granth Sahib in the sanctum sanctorum of Amritsar's Golden Temple, to the splendor of the Vitthala Temples' complex carvings at Hampi, and Goa's easygoing vibe, users can now explore India's rich culture heritage from the comfort of their home. The video has been created using the best of 360-degree video capture technology, including Google's Yi Halo camera and the music is inspired by the rhythms and melodies of the regions depicted in the video, and is performed by members of AR Rahman's band. For Google Cardboard users the experience will be even more gratifying as they can turn the 360 videos into a fully immersive Virtual Reality experience.

From the serenity of a Goan sunset to the teeming crowd of citizens inhabiting the country's capital, India is a study in contrasts. This mixed bag of experiences makes India 'incredible' and a paradise which is much sought after. The virtual tour of the country, spanning South to North, will offer users an interesting sneak into India's rich history and culture. So, whether you are a teenager looking to learn more about India's history, or a travel enthusiast waiting to experience Indian heritage like never before, or a globe-trotter who hasn't yet visited India, the Incredible India! tour on Google Arts & Culture, is a great way to kick-off this journey.